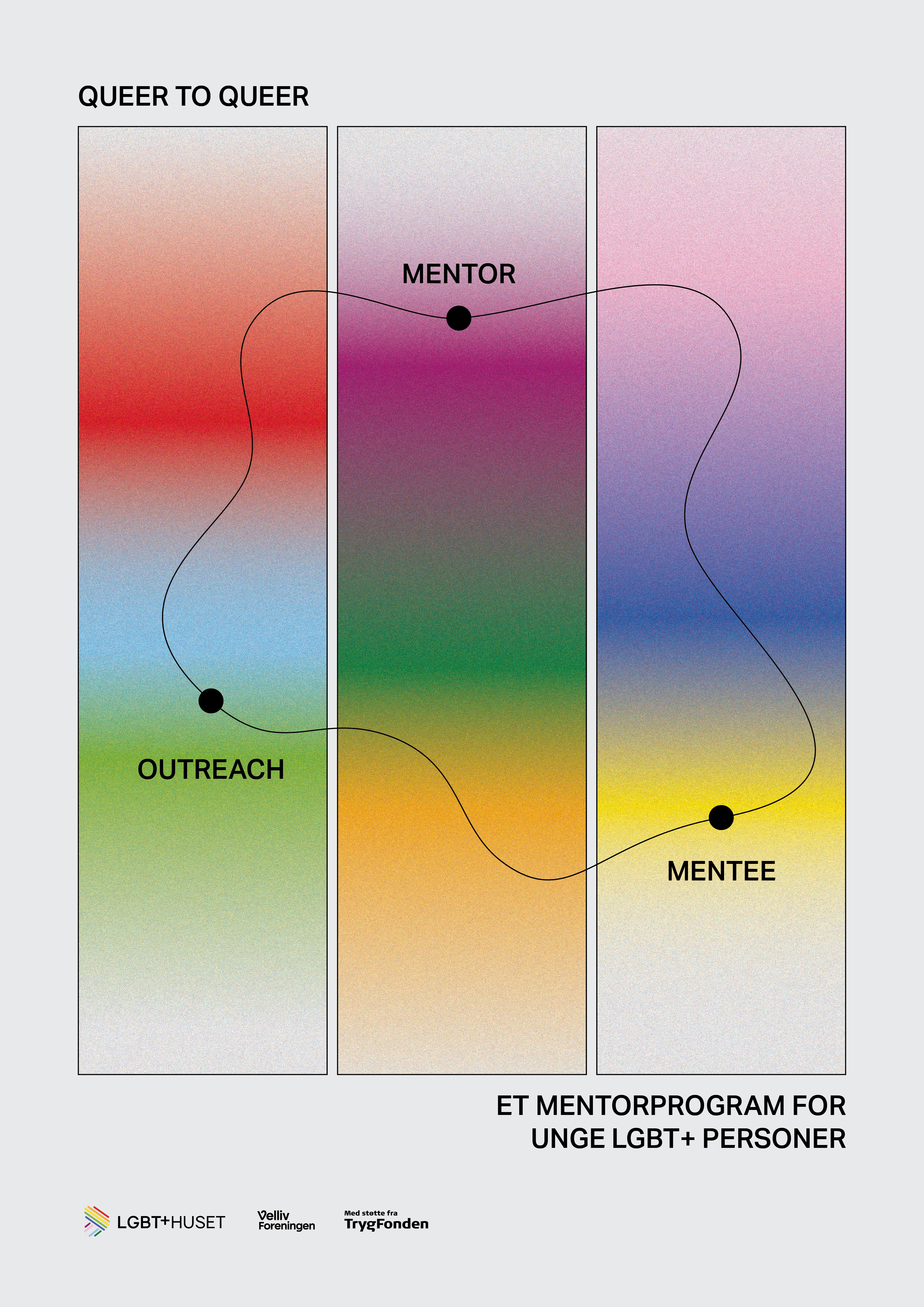 You can feel a little lonely as an LGBT+ person – especially if you're young. You don't necessarily know another LGBT+ person, with whom you can share your experiences, doubts and insecurities which can make you feel a little lonely and different from those around you. Even if you want to seek out other LGBT+ people it can seem unmanageable and frightening to seek out new LGBT+ communities alone. This is why LGBT+HUSET (the LGBT+HOUSE) has started Queer to Queer.
Queer to Queer is a mentor program for LGBT+ youth. To keep it short: We want to make it easier for LGBT+ youth to get to know other LGBT+ people. Through Queer to Queer we want to help find a community that fits the LGBT+ youth by matching them with a mentor who identifies as LGBT+ themselves. During the mentor process the two of them get to know each other, meet up a couple of times a month – maybe over a cup of hot chocolate, a trip to Museum KØN or meet at the boardgame café. As a part of the mentor process, they find out what kind of community mentee wants to be a part of, where it can be found and go to an event together. By doing so the mentor will become a safe person with whom you can seek out new and exciting communities. All mentors are volunteers.
Right now, Queer to Queer is looking for both mentors and mentees. You can read more about what it takes to be a mentor and what it entails to be a mentee down below:
Mentee: Are you looking for an LGBT+ community? But don't know where to start or do you need a hand? Click here.
Mentor: Do you want to help another LGBT+ person into a community? Click here.